There's no denying a wall shelf is a must in a nursery or child's room — a perfect way to display treasured toys, rest artwork or keep other precious items out of reach from those tiny hands!
Because there's no such thing as too much nursery inspo, here is our round up of the most stylish wall shelf options on any budget!
Click through this slideshow to see our top picks from less to luxe.
IKEA picture rail
We just love these versatile IKEA picture rails — they are super affordable, stylish and flexible.
Available in black or white, in short or long lengths, there's no limit to the ways you could style them!
Shop the Moslanda picture rail from $7.99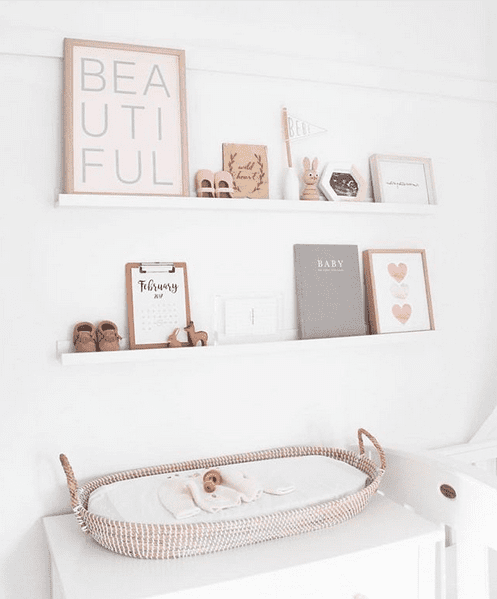 Kmart ply shelf
Trust Kmart to have on-trend and budget-friendly products, and this ply shelf is just one of the many shelf options available.
Clever mama of 5, Tamra Ellis, personalised the shelf with a timber and pom-pom garland. Love it!
Shop the plywood round shelf $19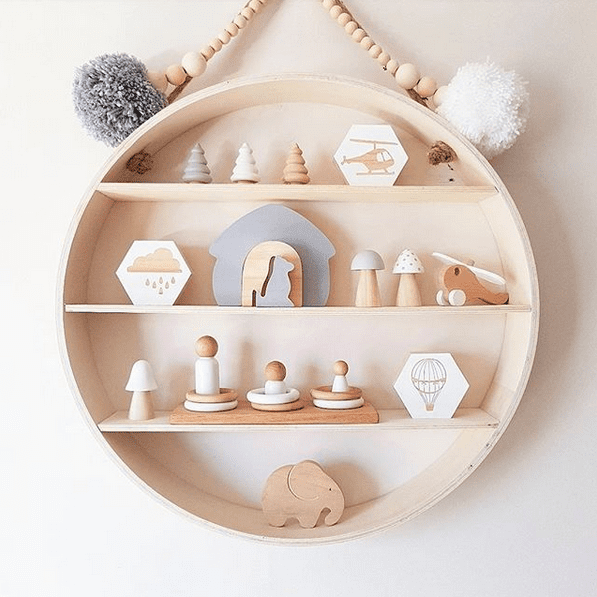 IKEA Ekby shelf
If you're looking for an affordable shelf that has good depth to it (so you can layer items in front of each other), look no further than the Ekby shelf.
Combining timber brackets with white shelves, they look modern while adding warmth. You can also hang a coat hanger or light decor from the brackets.
Shop the Ekby shelf $24.99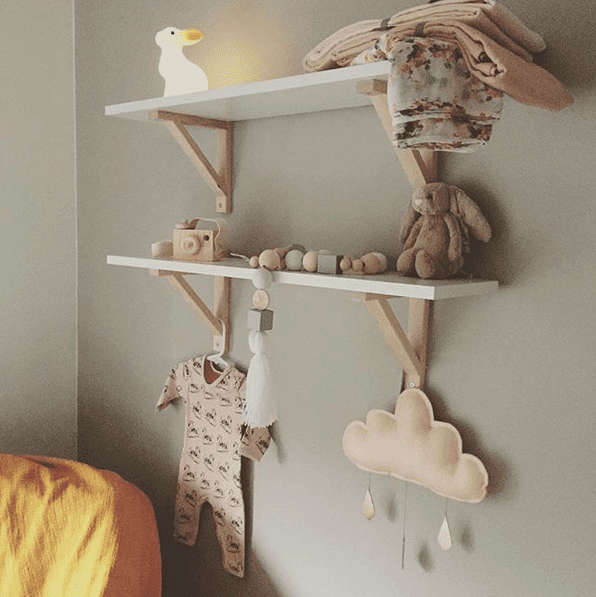 Mocka shadow boxes
Make a bit of a statement with the Mocka shadow boxes! These shelves are so whimsy and fun.
Sold as a set of 3 (in different heights) with your choice of black or white painted interior, in either the house design or rectangle design.
Shop the Mocka shadow boxes $39.95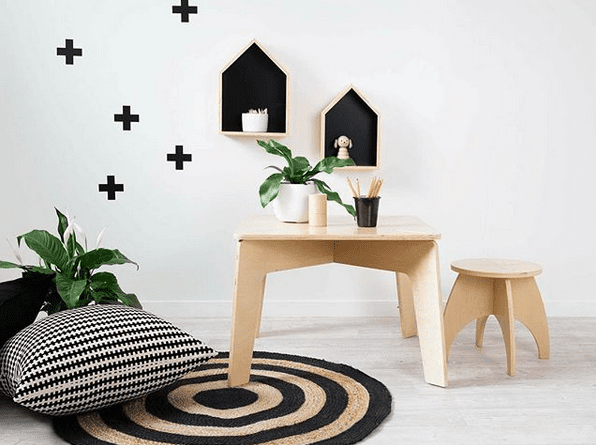 Pollie shelf by Ollie Ella
Using a simple timber and dowel design, this shelf surpasses trends and will last the distance.
You can mount the shelf either way, using the dowel as a rail to hang items (as pictured below) or the opposite way around and use the rail to hold books and other items stacked neatly behind. It can also serve as a table top paper holder, perfect for play rooms.
Shop the Pollie shelf $45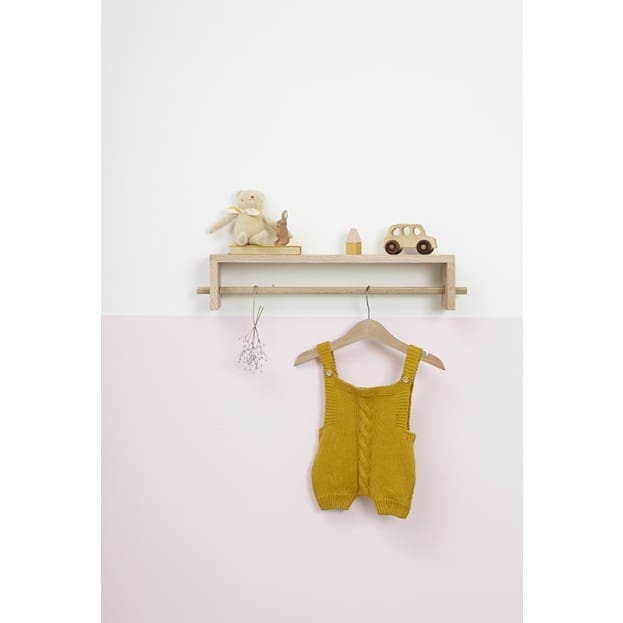 Wood Rabbit cloud shelf
Many of the shelves in this round up could be used in other rooms of the home but not this cloud shelf, which is just so sweet!
Available in white, black, grey, blush pink and mint, you'll be able to find one to suit your colour palette.
Shop the cloud shelf from $59.95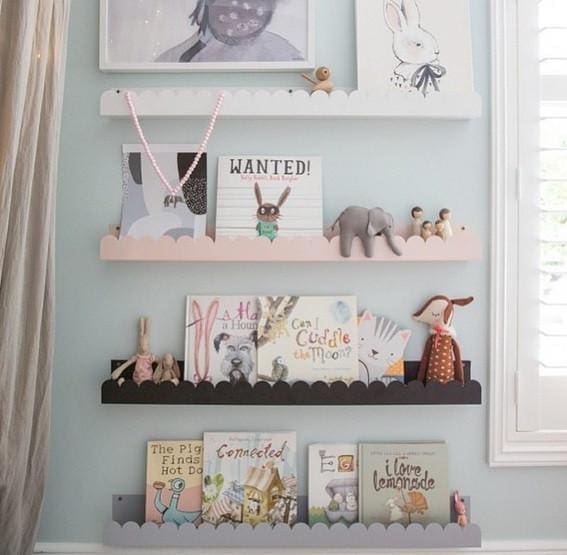 Leather strap shelf by Interior Motives
These locally made shelves are made from beautiful matte white or solid Tasmanian oak with black or natural leather straps. You also have the choice of rounded or straight edge leather, and black, silver or gold screw caps.
Customise the shelf to suit your space and know that you're supporting a small business, purchasing a product that's handmade with care.
Shop the leather strap shelf from $100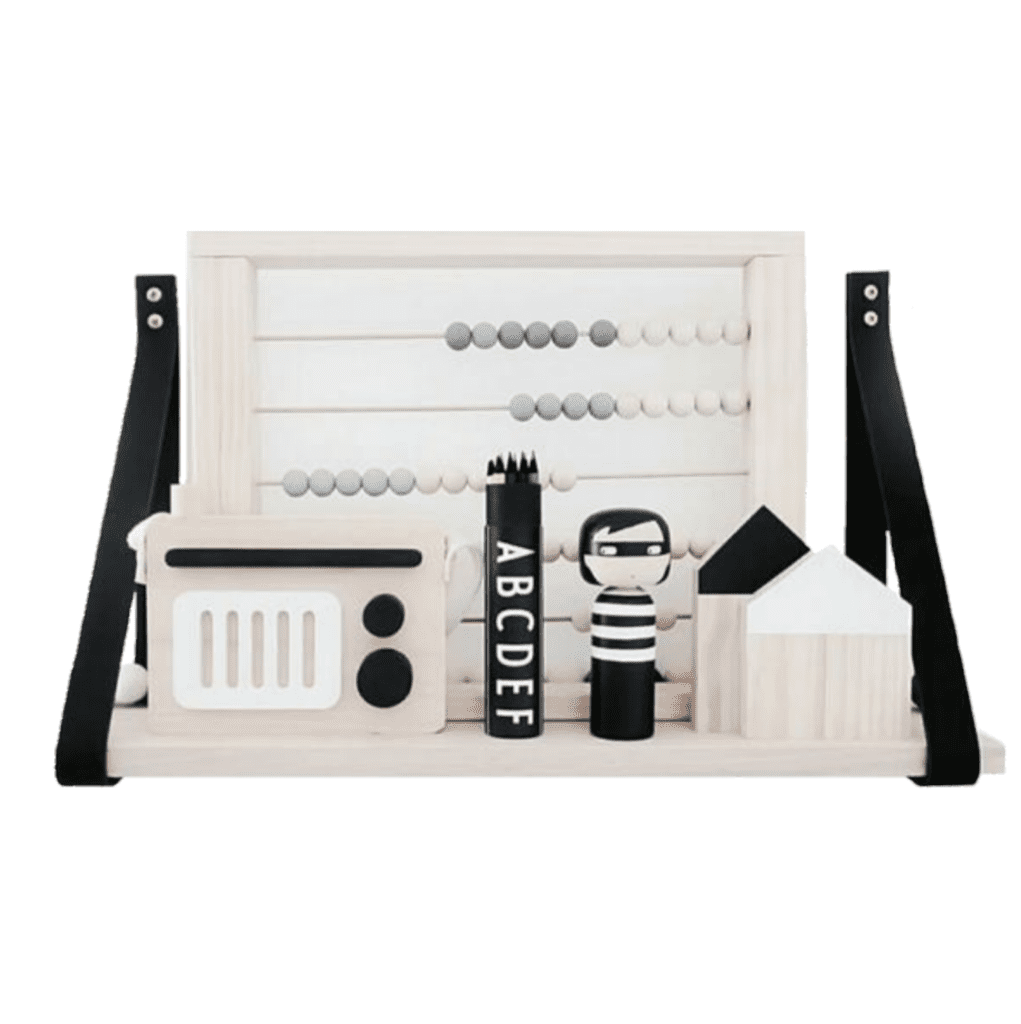 Alps shelf by Willow & Wood
This snow-capped mountain shelf is another adorable choice. Bring a hint of wilderness to your child's room.
With the depth of a picture rail, it is ideal for resting artwork or holding smaller decor (but not larger items due to the limited depth).
Shop the Alps shelf $119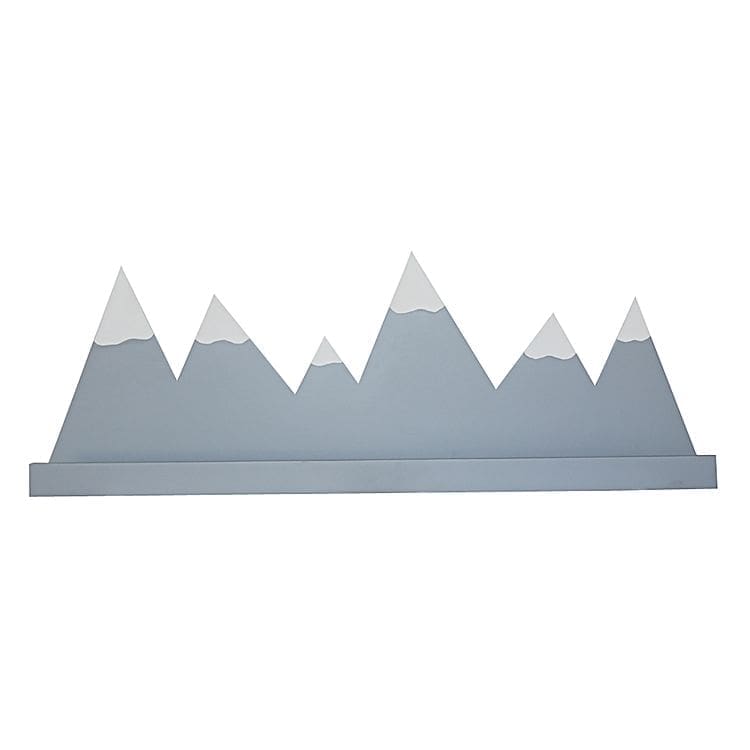 String Pocket shelf
A personal fave of ours is the String Pocket (the mini sized String System), which is perfect for storing all your small treasures.
The modular design means you can easily move shelves up or down, or attach additional shelving to create a larger shelf unit.
Shop the String Pocket shelf from $275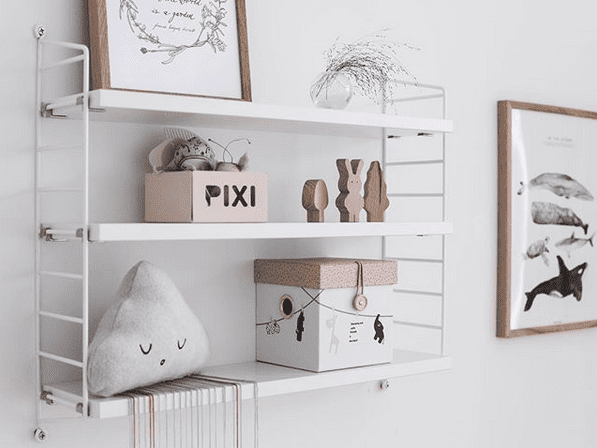 Rafa-Kids natural and white shelf
Topping off the list, is this drool-worthy designer shelf with curved wood details.
This shelf is a decor piece in its own right, but just imagine how beautiful it would look with your child's favourite treasures. It also has a metal back and three metal hangers, so it's easy to hang a backpack, jacket or other accessories.
Shop the Rafa-Kids shelf $499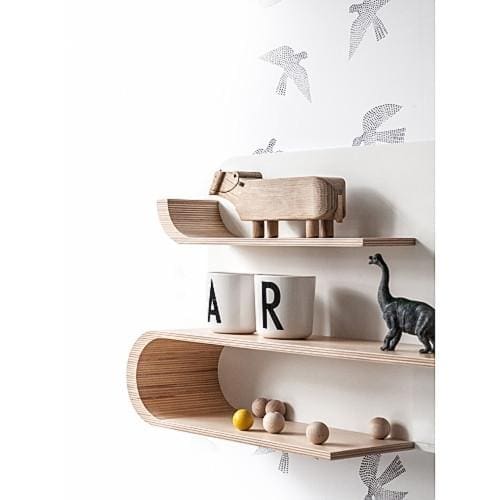 Have you spotted a shelf that you think should be on the list? Tell us in the comments below!
And if you're not shy to DIY, you might like to check out our DIY bear shelf tutorial here.